The news you all have been patiently waiting for….
Willards Little League will once again hold our "End Of The Season PARTY" at Jolly Roger Water Park!
The date will be Sunday, August 2nd and the cost will be $15/person. You can purchase your wristband from Bill Ritz or Shannon Tatum from 6-7pm next Monday (7/13), Tuesday (7/14) or Thursday (7/16) at the ball fields. *Parents with children are under 42″ can purchase the child's wristband at the door to save $2.
This past weekend, Willards Little League held it's annual 7/8 Pitching Machine tournament. Games began on Friday evening but were suspended on Saturday due to the rain. Volunteers came out Saturday morning to cover the fields with tarps in hopes of keeping the fields dry for Sunday.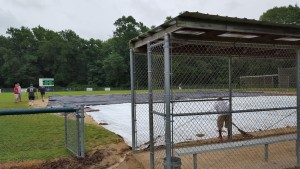 Sunday morning, more volunteers began arriving at 6am to clean up the rain that had accumulated and made it's way under the tarps. Water pumps, leaf blowers and even shop-vacs were all used to remove enormous puddles and standing water from the fields. Fortunately, by 9am, fields were playable and the tournament resumed.
The weather turned out to be perfect for baseball, and despite it being a very long day for players, parents, coaches, umpires and volunteers, Willards was able to pull off a double-elimination tournament… saving the Championship game for Monday evening.
Monday evening's game began at 6pm between Berlin and Lower Sussex. Both teams played hard with several players having to tough it out and play through injuries. At the end of 4 innings, Lower Sussex had defeated Berlin.
But…..
That was Berlin's first loss. So, a rematch was needed since both teams had now suffered a single loss. The final game was relocated to Field 4 in anticipation of the need for lights.
The game began with lots of excitement as Lower Sussex immediately struck first, scoring 4 runs in the top of the first. Berlin took to the plate as the home team, but walked away completely denied, putting the score after 1 inning at 4-0. The second inning was more of the same as Lower Sussex dominated from the dish and tacked on another 4 runs. They then returned to the field demonstrating some incredible defense and great judgement as they again held Berlin from touching home plate.
The third inning was filled with defense as crowded bleachers and onlookers were blown away by the talent being displayed by both teams. We witnessed diving plays, incredible 3rd to 1st put-outs, accurate throws from the outfield and incredible "situational awareness" by both teams.
In the final inning, Berlin appeared to be completely out of the game, faced with a score of 8-1 and 1 out recorded. Bats started heating up and gaps were found, and before we knew it, a comeback was being formed. Lower Sussex continued to play phenomenal defense – and consistently kept the ball in front of the player. Berlin wasn't given any extra bases, and over-throws simply didn't happen.
With the go-ahead runner on third, Berlin was able to produce a base hit, upsetting a very talented and well coached Lower Sussex team.
My hat goes off to ALL teams and coaching staffs for their performances in our tournament. We witnessed some great baseball this weekend and I'm proud of every player that participated.
Congratulations to: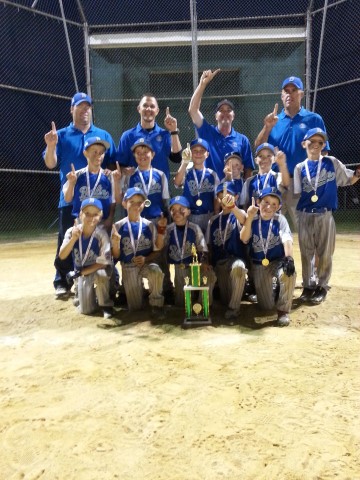 1st Place – Berlin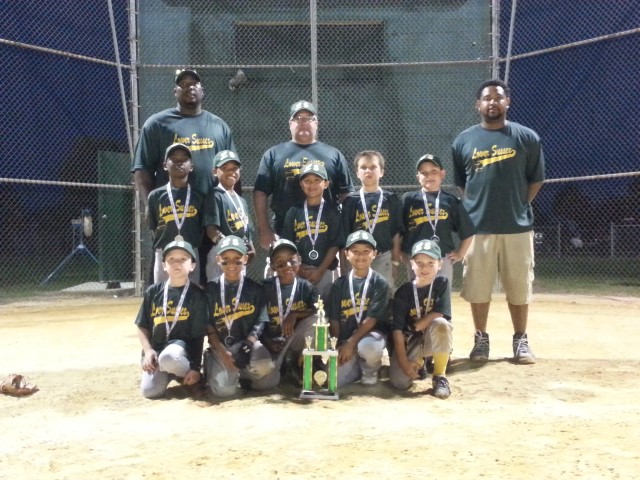 2nd Place – Lower Sussex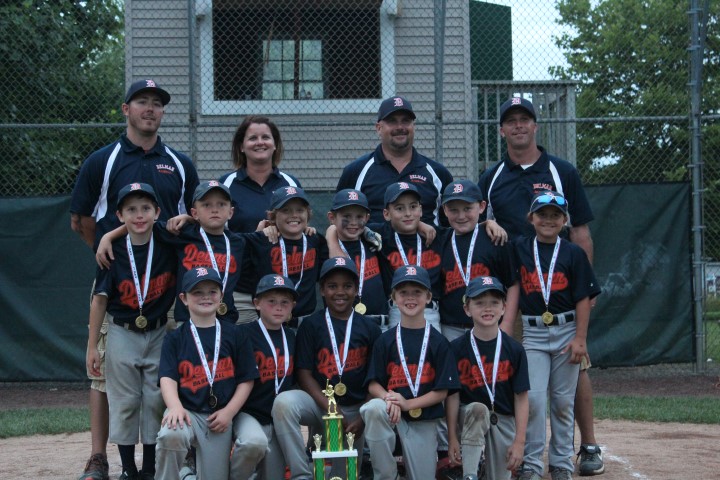 1st Place Consolation Bracket – Delmar Blue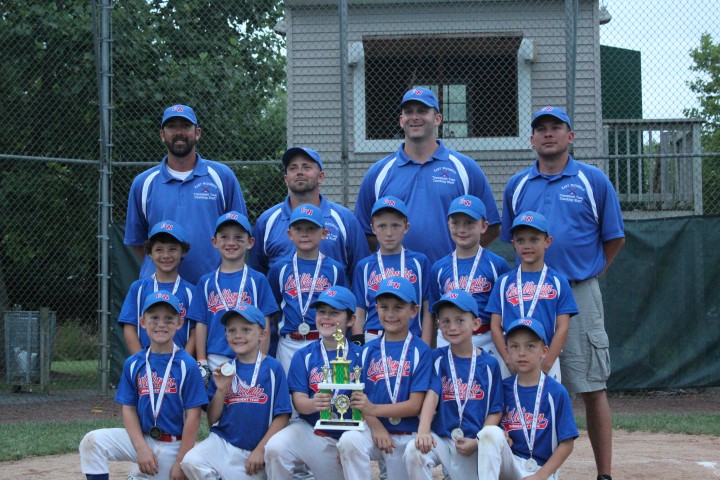 2nd Place Consolation Bracket – East Wicomico