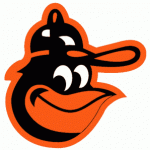 Willards Little League will be participating in the Orioles Little League day this year on Sunday May 11th, 2014.   The game will be played against the Houston Astros at 1:35pm.  Tickets for the game will be only $8.  Parents must provide their own transportation to and from Camden Yards.  Also, players that arrive early will be able to go on the field prior to the game.
We need to know if you will be joining us by Wednesday, April 16th!!!
Please get your money and ticket count to your team mom as soon as possible!  Go O's!
Willards Little League kicked off the 2014 Baseball and Softball season on Saturday, April 12th.  Willards Little League has close to 300 children participating on 27 teams this year.  Children's ages range from 4 yrs old in Tee Ball to 16 yrs old in our Senior Baseball League.  We are excited to announce that we also expanded softball and now have a 13/14 Junior League Division, and have taken the plunge into 50/70 Intermediate League Baseball this year as well.
Our day began with floats, boats and firetrucks as our teams participated in our Opening Day parade.   The parade began on Main Street and made it's way down Market Street and Park Drive before ending at our main complex.  We saw some very creative floats and displays as our teams paraded past throwing out candy and singing cheers.
Congratulations to our Parade Spirit Winners:

Tee Ball Division:  Shorebirds
3rd Place: Green Hornets
2nd Place: Blue Jays
1st Place: Cardinals
Thank you to all of our Opening Day Participants.  Mr. Dashell and the Pittsville Marching Band sounded great with their rendition of "Take Me Out to the Ballgame".  Kelsey Warren also did a fantastic job with her solo performance of our National Anthem.  Also a huge thank you to Pastor Ray Rogers of Ayers United Methodist Church for providing our invocation prayer.
Congratulations to our "first pitch" recipients: Cheryl West, Randy Richardson and Kevin Schablein.  These three volunteers put in countless hours serving on our board of directors, working in the concession stand, umpiring games and managing teams.  What sets them apart is that none of them have a child currently in our program.  I am extremely grateful for all they do for our league and the children that participate here.
Dale White was also given the honor of our opening day first pitch as well as an engraved Louisville Slugger bat indicating his years of service.  Dale served as president from 2011 thru 2013 and is a big reason we have a Girls Softball Division as well as a new Tee Ball/Girls Coach Pitch Softball field.  Dale has been a huge asset to our league and continues to volunteer in many needed areas.
Thank you to McKenna Linzey for helping to recite our Little League Pledge.  McKenna was a big help during our clean up days, moving many wheelbarrow loads of mulch around our complex.
Thanks also to Austin Kinhart.  Austin is the youngest player at Willards Little League and represents the future of our league.  Austin was given the honor of starting the season by saying "Play Ball!"
To view some pictures of the event, click here!  If you have pictures you'd like added, simply email them to photos@willardslittleleague.com
Little League Pledge
I trust in God
I love my country
And will respect its laws
I will play fair
And strive to win
But win or lose
I will always do my best
Parent/Volunteer Pledge
I will teach all children to play fair and do their best.
I will positively support all managers, coaches and players.
I will respect the decisions of the umpires.
I will praise a good effort despite the outcome of the game.